Kiosk Displays
Kiosk Displays
Trade Show & Retail Kiosks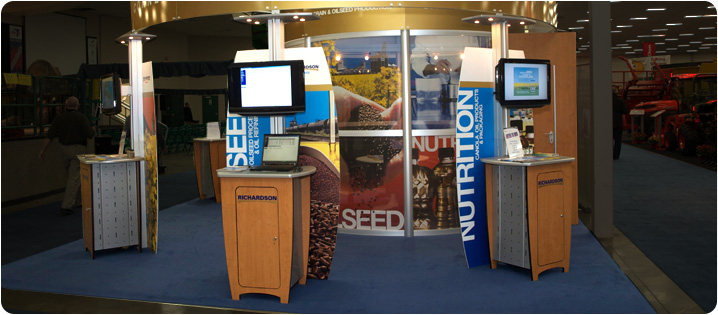 Show Smart Interaction
Mobile marketing kiosks are excellent tools for interacting with your target audience. Take your show on the road and promote your product or service in retail environments, public spaces, special events or the exhibition floor. Kiosks enable you to blend strong branding, interchangeable graphics, product display and lockable storage into a unique selling solution. Because they are constructed of modular components, our kiosks can also be reconfigured to suit different demands.
Many of our standard retail kiosk designs pack and ship in just two FlatPack Cases weighing less than 150 lbs. Choose from one of our pre-engineered designs or let us build a custom unit to meet your exact specifications.
Browse our database of kiosks.
Download our free Nomadic Display brochure!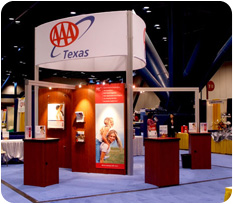 When we used the new exhibit at the 2008 Texas Conference for Women, it resulted in the highest booth traffic, lead generation and booked business at this event to date.

Donna Henry, Associate Marketing Manager, AAA California.
> Meet our Clients