About Us
About Us
Thank you for taking the time to discover Nomadic Display.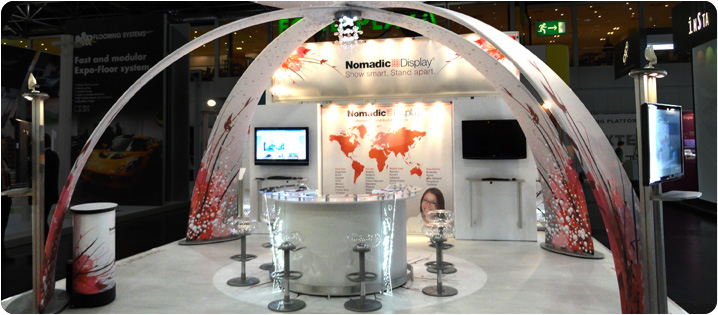 Perhaps best known for inventing pop-up technology over forty six years ago, today we help businesses like yours produce dynamic selling environments that maximize their face-to-face marketing programs. We blend custom built style with the savings benefits of lighter weight to help you dramatically reduce your operational and ownership costs.

We guarantee you 100% satisfaction with an unbeatable collection of top-quality displays that blend legendary design with durable construction. And we back every one with first-class service – before and after the sale.

So whether you decide to purchase or rent, you've made the right choice to consider a Nomadic display.